Atracting top talent isn't easy. As the line between work and personal lives becomes ever more blurred, job hunters are placing increasing importance on their working environment when it comes to seeking their ideal career and accepting job offers.
Gone are the days when generous paychecks and lucrative perks were enough to lure the best talent, and organizations must now sell their employee experience as hard as a candidate must sell their skills. It's why employer branding has become so important in recent decades and why we encourage our clients to emphasize the experience they can offer prospective employees through their RolePoint social careers portal.
That said, here is a list of some of the best, and bizarre, objects found in the offices of global organizations that help employees perform at their best, enjoy their time in the office and ultimately help at attacting top talent:
Ticketmaster - A Giant Slide
As shown in the picture above, this is a novel way for heading to the office bar to enjoy some tunes on the jukebox and a game of table football
Badoo - Giant Chalkboard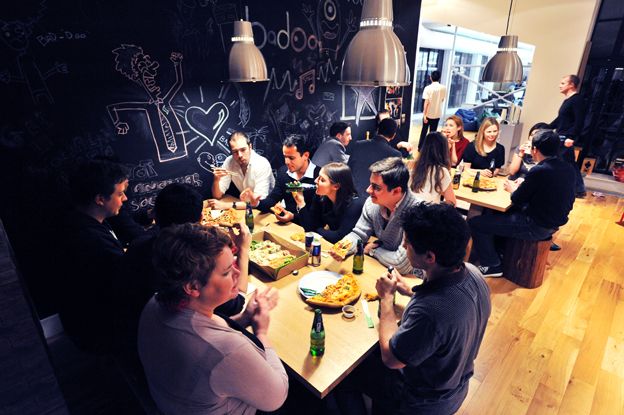 Used to announce company news and to encourage employees to communicate with each other in a fun and relaxed way, it supplements the office pool table and roof terrace.
Mind Candy - A Treehouse
With the target audience of Mind Candy's children's games being, understandably, children, employees are encouraged to think like them with various different toy themed props, including a gingerbread house and a coloring in wall.
Given that a recent study by the University of Minnesota suggests that workers in unconventional offices can be more creative, it's easy to see why employers are placing such a high value on innovative work spaces. And as many of this generation's employees seek to further distance themselves from the highly corporate ways of the past, it is more important than ever for employers to appeal to today's creative talent.